Cyber Risk DIVE
Delve into Vulnerabilities and Exposures to Cyber Risks
In recent years, the digital transformation of business processes has led unexpected increase of cyber-attacks in cyber attacks, which has made companies aware of the widespread and unpredictable risk posed by cyber-crime.
Since reputational and business impacts also involve top management and company executive boards, all stakeholders are urged to find an answer to two key aspects linked to the root cause of the phenomenon:
"What is my cyber risk?"
"Is it possible to measure it?"
Leveraging our long-standing experience in the definition of cyber risk management methodologies, we have developed Cyber Risk DIVE, our SaaS solution that is able to measure any existent cyber risk quickly and thoroughly, taking into consideration the specific business contexts (e.g., critical infrastructures), applicable threats (e.g., Ransomware, Advanced and Persistent Threats) and regulatory constraints.
The key differentiator of our solution relies on offering an all-in-one tool that can manage centrally all the cyber risks related to the following processes:
Enterprise-wide risk management (Organisation Cyber Risk Management, OCRM)
External third parties (Supply Chain Risk Management, SCRM)
Merging & Acquisition (M&A Risk Management, MARM)
The intentional benefit of our complex algorithm, to which all the risk assessment variables are contributary factors, is a clear derived stand out representation of imminent cyber risks. Due to our intuitive dashboards, companies are enabled with the capability to pinpoint the required remediation actions, track the risk profile over specific periods of time and provide weighting to all endogenous and exogenous change exposure.
Executive view of the main risk and compliance indicators
Cyber Risk DIVE helps C-levels in defining strategic and financial guidelines based on an understanding of the cyber risks affecting their Organisation. Our tool provides an immediate snapshot of Cyber risks in terms of Organisation, Business Processes and Applications/Systems, across all risk levels that range from Low to High.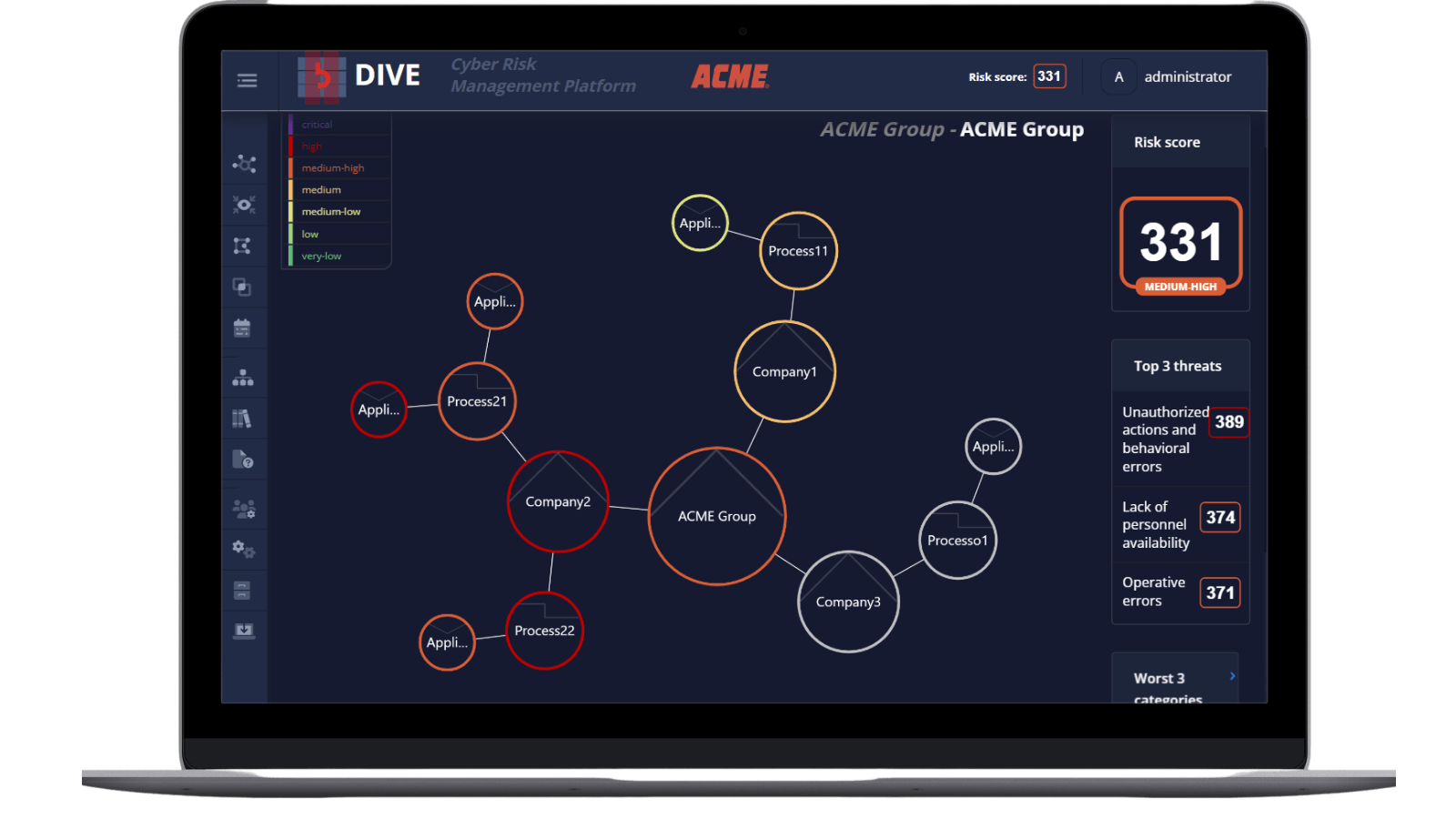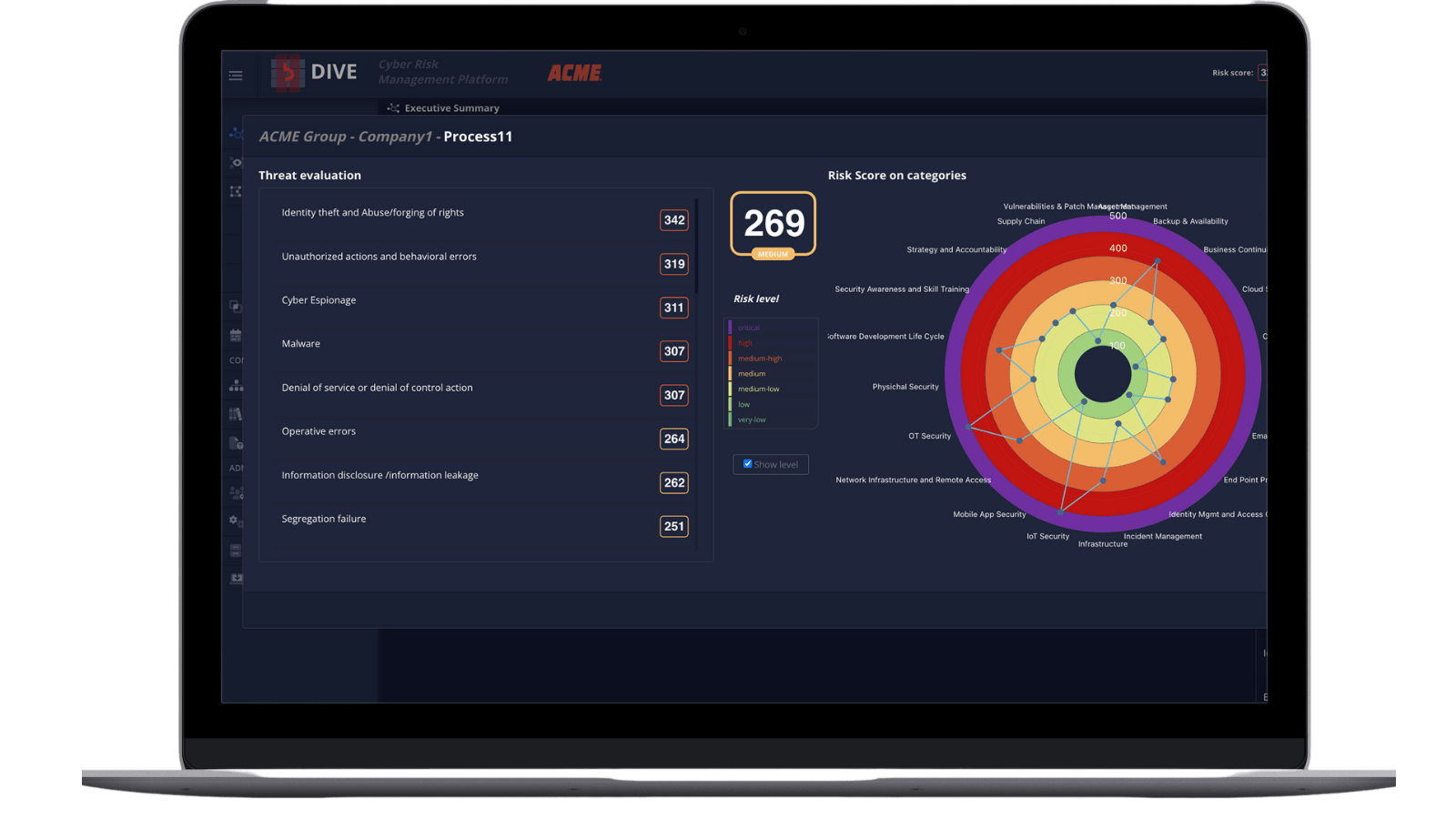 Three scopes of application, considering the organisation and business objectives
Detailed view of the Cyber Risk Posture and Findings that emerged during the analysis in order to provide the Organisation with useful information in order to increase the Cyber Security posture and define remediation plans.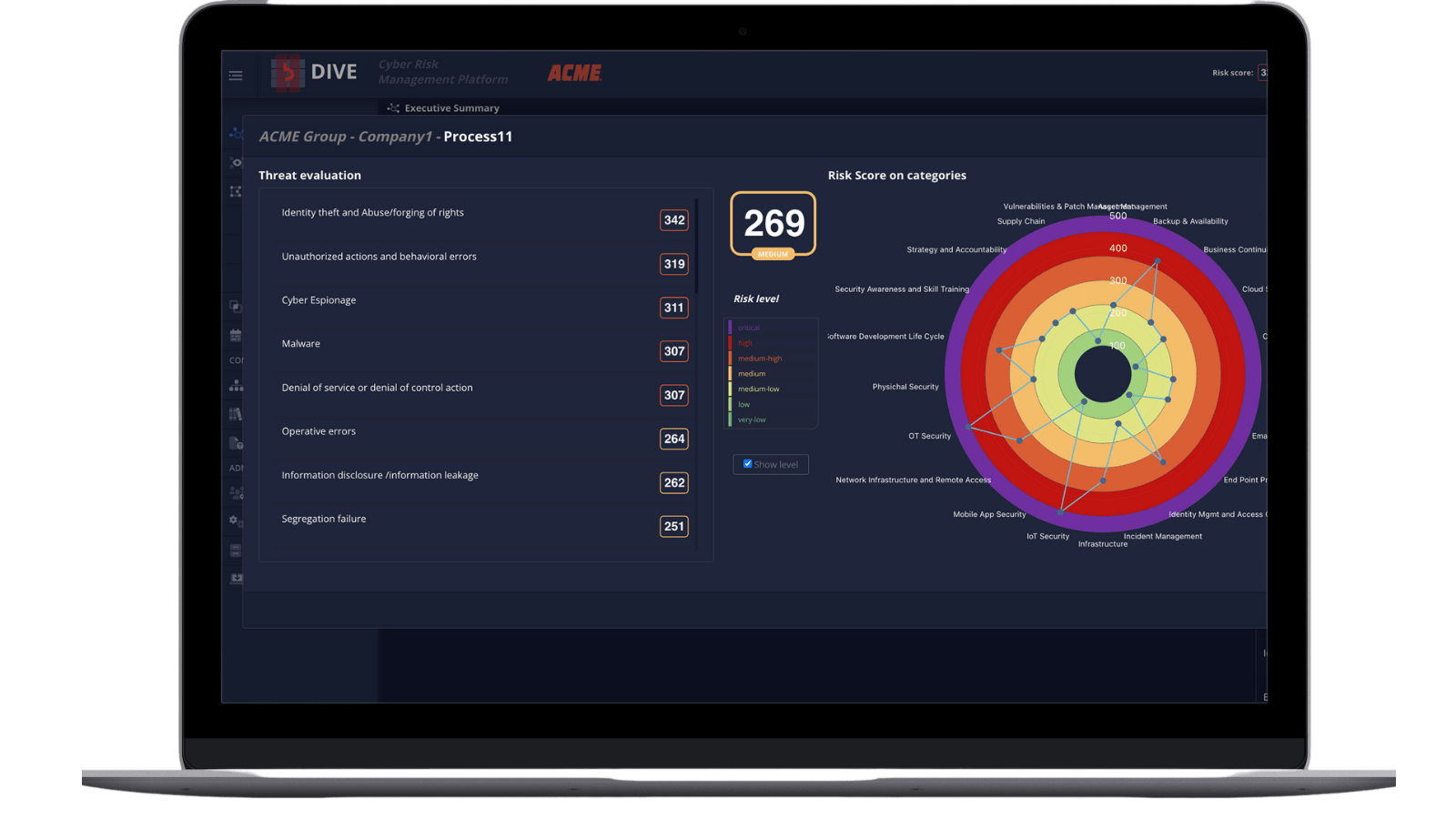 Set of digital activities of the Organisation
A detailed view of what an attacker can see from the outside, in a passive mode and without having any information or interaction with the resources of the Organisation.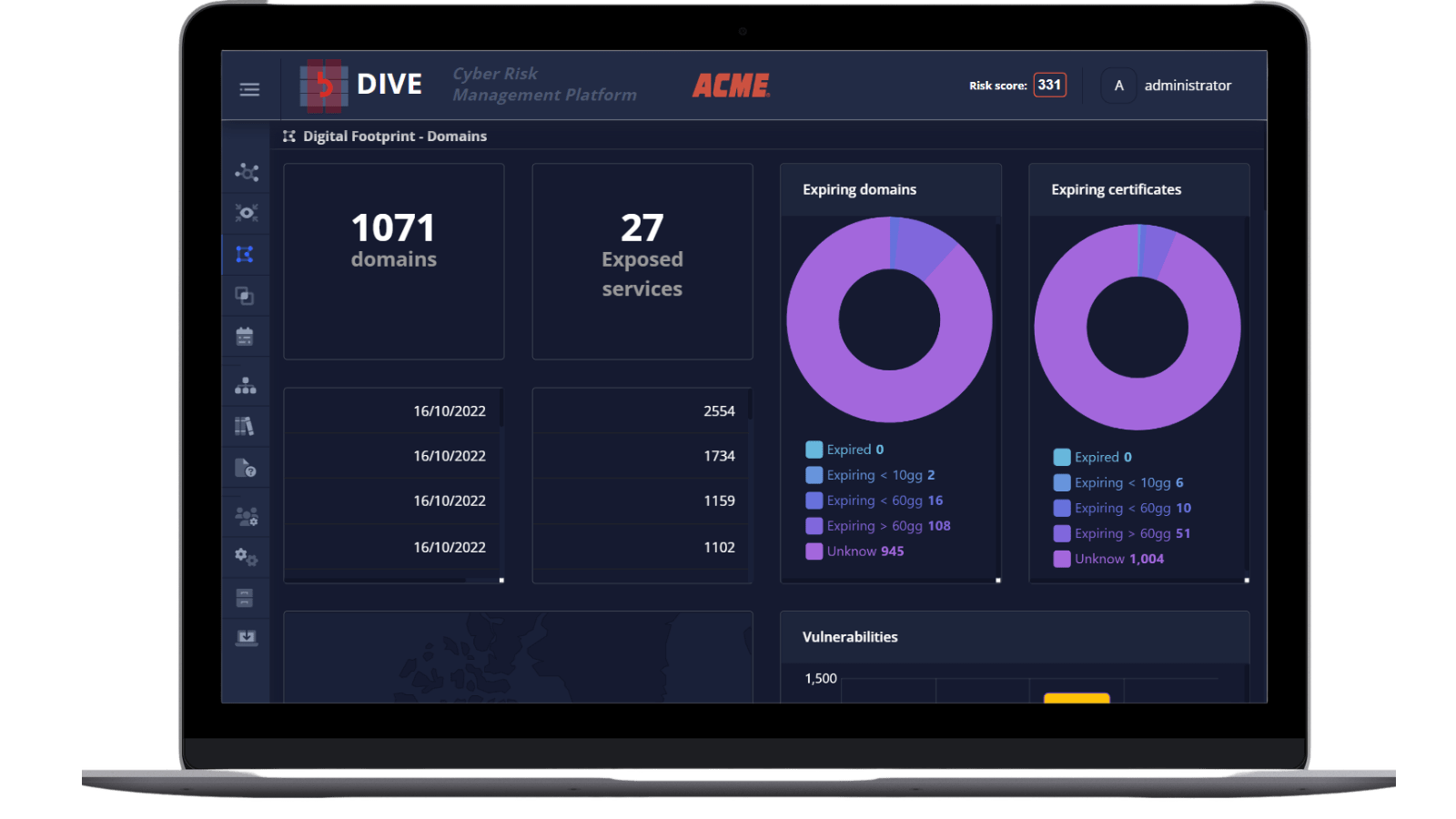 Are you interested?
Fill in the form and you'll be contacted by our experts!